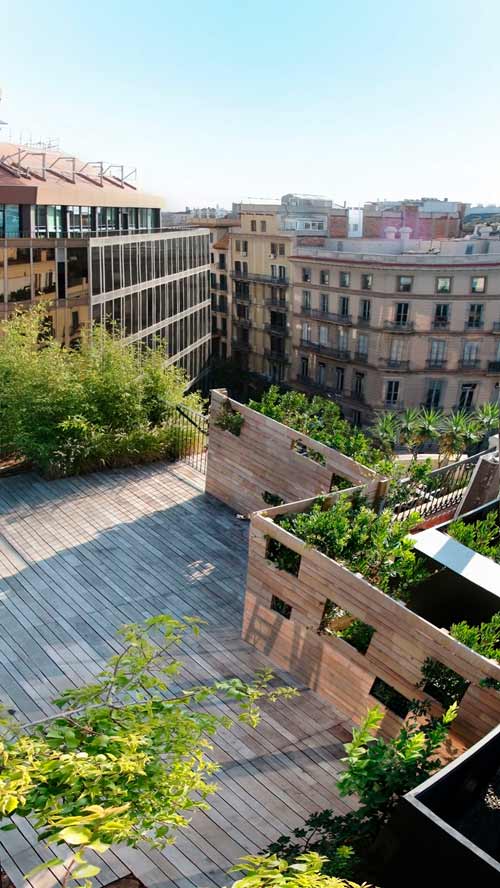 *Source: The house at the roof of Barcelona
Success Story of Barcelona
In Barcelona, ​​a dense city with a Mediterranean climate, it is appropriate to consider the roofs of buildings, rooftops and courtyards as an unexploited resource.
67% of the rooftops of buildings in Barcelona are flat surfaces, which means, flat and generally accessible roofs.
20% of the roofs have optimum properties for use on solar power
400,000 MWh / year of sanitary hot water and / or electricity (equivalent to 4 times the consumption of public lighting in Barcelona) can produce these covers
In this sense, the City Council promotes various actions to promote the environmental and social improvement of green covers: provide economic support for the rehabilitation of the roof, offer the citizen documentation and technical support, promote the revision of current regulations, promote direct or indirect funding measures, edit teaching material on roofs and rooftops, and enable an interactive online map with geolocation of existing roofs, among other measures.
* Source: Barcelona City Council